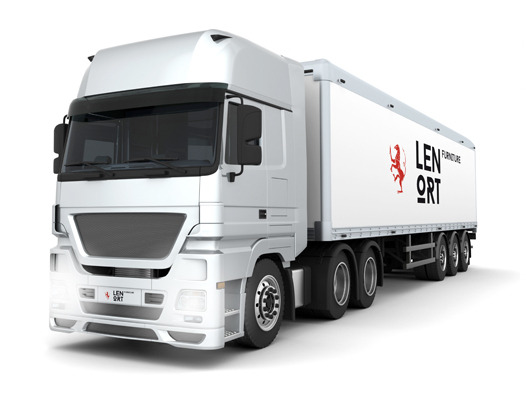 LENORT MEBLE has its own trucks for furniture transport and long-term agreements with specialized furniture transport firms.
Furniture transport and storage are not easy tasks and they require special involvement and supervision. We spare no effort to pack our furniture properly and deliver it safely and efficiently to its final destination.
We guarantee utmost care for all stages of the logistic process: from the furniture loading according to the Customer's individual instructions to monitoring of the furniture transport on its way to the buyer's warehouse. Acting in this way we avoid product damage which might occur in transport and, above all, we protect our Customers against problems connected with incidents of this type.